Business Field > IT > Cloud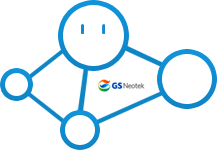 "CLIP is Better than CLOUD" The cloud technology which customers have used until now improves cost efficiency but it cannot convert, manage or operate the whole business models potentially. However, CLIP provides comprehensive service of cloud together with cloud partner companies and helps converting the business process, application and whole data center. CLIP makes efforts to provide more services than those which customers actually experienced. Especially, 3 More strategy of CLIP supports customers to focus on their business.
| | |
| --- | --- |
| | Why CLIP Cloud? Companies can obtain many benefits from using Cloud in order to reduce costs and improve productivity and business efficiency. However, it is more complicated to implement to move into a cloud-based solution. CLIP can be one solution for many organizations requiring cloud to solve complicated considerations including strategies, business process, service management and technical elements. |
| | It also helps those organizations to respond to complicated cloud market sensibly. The cloud infra service market is becoming more complicated since more services and service providers are available. However, it is highly difficult to find services which satisfy the customers in terms of both cost and benefit. The most obvious is that customers wish to mix and adjust other services in order to make the best use of cloud service. But, customers cannot afford to change the contract conditions with their previous outsourcing contractors. The framework of CLIP provides comprehensive approach to separate organizations including manpower, process, culture and technical organizations, prevents the subordination of vendors, and presents interoperability and flexibility to IT environments of organizations. |
| | CLIP is the only true cloud brokerage platform in the country. CLIP is the official partner of global cloud provider with superior reliability. It considers customers as its top priority and ensures them to receive the best performance and standardization per price. |

Cloud computing provides many ways to solve IT business issues. IaaS of CLIP begins based on existing systems and expands to the common cloud, so it is useful for executing the business revitalization platform.
Speed There is free staff which focuses on immediately available, stable and expandable infra.
Business agility It can manage the infra resources and cost required by business effectively.
Cost reduction It eliminates or rapidly reduces capital expenditure.
Reliability, personal information protection policies It provides various highly available, flexible and duplicable services based on the business level.
Eco-friendly IT It reduces excessive energy consumption and carbon emission from excessive supply of server.
Integrating user experiences It allows users to feel comfortable between previous programs and cloud-based application programs by securing common standards.

- Discount of expense for infra
- Flexible work with various companies without losing functions
- Online catalog function to compare conditions conveniently
- Single business support interface
- Enterprise grade security and authentication
- Cloud system information (statistics, performance, usage fee) management through CLIP portal

CLIP supports AWS service including operation and support in the design and implementation of system with Amazon EC2, RDS and S3. It is possible to prepare the cost schedule effectively through monthly billing report. Customers also use 24/7 technical support, resource monitoring, backup and recovery service through CLIP to minimize their burdens on AWS system management.

- AWS authentication solution provider
- Advaned consulting partner
- Largest AWS partner in the country

Business Performance
Year
Project Name
2016
- Certified AWS Managed Service Partner
- Certified AWS Authorized Government Partner
- Received AWS Rising Star Partner Recognition at the 2016 AWS Partner Summit,
Seoul
- Developed/Launched the AWS Portal 'CLIPPER' Solution
2015
- Certified AWS Premier Consulting Partner (The Certified AWS Premier Consulting
Partner in Korea)
- Received AWS Leadership Partner Recognition (Learn and Be Curious) at the AWS
re:Invent2015 Global Partner Summit, Las Vegas
2014
- Expanded our field of business to Amazon Cloud services
Contact

| Representative | Field of Concentration / Profession | E-MAIL | TEL |
| --- | --- | --- | --- |
| Moo-Kyung Sung | Marketing & Sales | mksung@gsneotek.co.kr | +(82) 2-2630-5679 |
| Bada Choi | General Inquiries | bada@gsneotek.co.kr | +(82) 2-2630-5795 |
Plant - Environment/Energy - Electric Machinery - Information & Communications - IT