Business Field > plant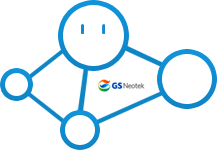 GS Neotek's gas/energy business department is recognized for its technology specialized in LNG construction such as ultra-low temperature, high-pressure equipment. We carry out business in a variety of fields such as LNG production equipment at home and abroad.
In addition, based on the domestic business performance of LNG storage/production equipment of KOGAS in Pyeongtaek, Incheon, Tongyeong, Samcheok, etc., we carry out the business of mechanical, electrical, and tank Installation in overseas countries.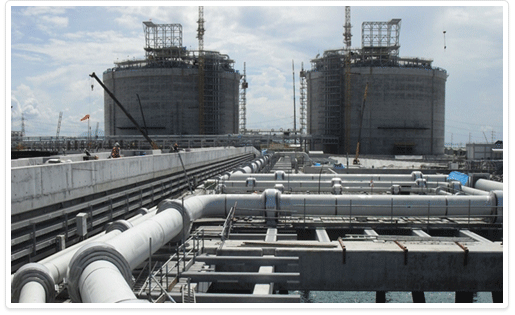 Business Performance
Year
Project Name
2016
- Tank Erection works for the BoryeongLNG Terminal Phase 2 Project (Tank No. 4)
- Operation & Maintenance of Pre-Insulated Piping System and Facilities in Anyang
District (YR 2016-2017)
2015
- Electrical, Mechanical & Equipment Erection works for the Incheon LNG Production
Plant/Terminal Phase 3-1 Project (720TH Regasification Terminal)
- Mechanical and Piping Installation works for the GwangyangLNG Terminal LPG
Storage Tank Project
2014
- Structural Steel, Equipment Erection & Piping works for the BoryeongLNG Terminal
Project
- Mechanical and Piping Installation works for the BoryeongLNG Terminal Off-Site
Project
- 1st stage auxiliary installations during #1~4 storage tank and auxiliary facility
work at Samcheokproduction base
- Heating Pipe Maintenance work in Anyang in 2014
- Thermal pipeline repair and installation work for Dongbubranch in 2014
- Thermal storage tank production and installation work for group energy facility in
Gwangju-JeonnamJoint Innovation City
2013
- BoryeongLNG Terminal Tank Work
- Heating Pipe Line Work in MagokArea
- Hwaseong~DongtanDemonstration Site Link Heating Pipe Line Work
- Pocheon~GyohaMain Pipe 2nd Area Construction Work
- Maintenance work in Anyang in 2013
- Heating Pipe Line Work for Additional Users in Anyang Area in 2013
- Heating Pipe Line Work for Additional Users in BucheonArea in 2013
2012
- Sejongcity mass energy facilities
- LNG tank (4th tank) installation in Samcheok
- Machinery piping for heat exchange project in Korea Midland Power
- Maintenance work in Anyang for 12 years
2011
- Oman SOHARⅡComplex Power Plant
- SamcheokLNG Production Base Tank Installation Work
- Thailand PTT LNG Mechanical Piping Work
- GTL Pilot Plant Electrical Instrumentation Work
- DaesanE1 LPG Terminal Mechanical/Electrical Work
- GwanggyoCommunity Energy Supply Equipment Work
2010
- PyeongtaekProduction Base 2nd Plant Phase III #20,21 Mechanical Piping Work
- EumseongMain Piping Gas Pipe Line Work
- AnyangGwanyangDistrict Heating Pipe Line Work
- Anyang Admin. Division Heating Pipe Line Facility Maintenance Work
- BundangThermal Storage Tank Expansion Project
- SongdoInt'l City District Heating Pipe Line Work
2009
- Mechanical & Piping works for the TongyeongLNG Production Plant/Terminal Phase 2-3 Expansion Project (Tanks No. 11, 12)
- Pre-Insulated Pipe Installation works between Suwon –GwanggyoDistrict 
2006 ~ 2008
- GSC Yeosu LNG Pipe Line Work
- Gajaewul New Town & Sangam District Heating Pipe Line Work
- Seocheon District Heating Pipe Line Work
Plant - Environment/Energy - Electric Machinery - Information & Communications - IT